NEUTRAL 35° Earring Backs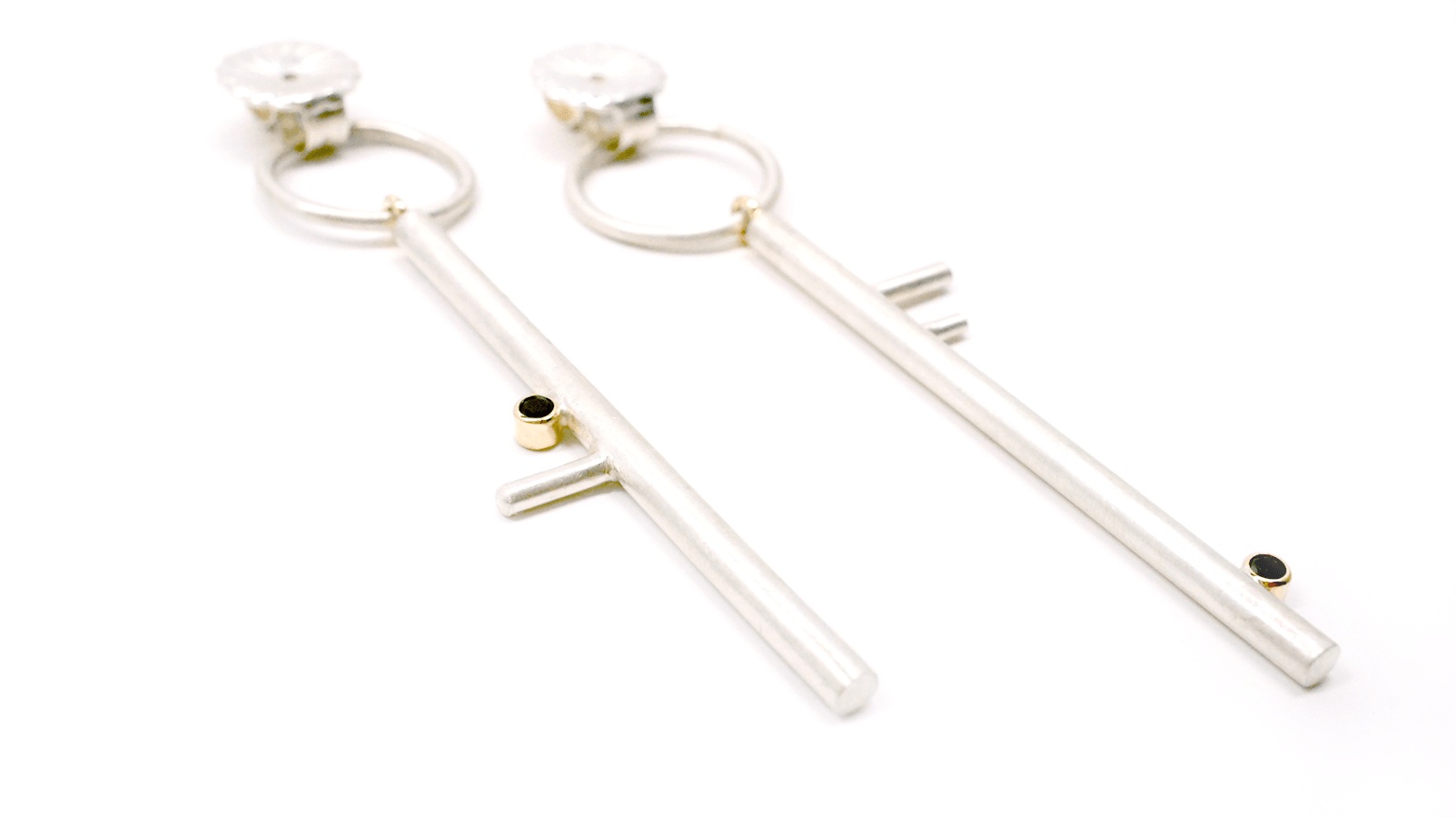 NEUTRAL 35° Earring Backs
Add a contemporary vibe to your favorite studs with these modified earring backs.
.925 Sterling Silver
14kt Gold
2x Black Spinel

* earrings come with a Pyrite and Sterling Silver stud
__________
GEOME fine jewelry has created a collection for the professional looking to get ahead in their style. This collection features bold stones, and strong metalwork to create a high-end couture jewelry collection to stand-out from the crowd. GEOME specializes in creating these hand-made dynamic & geometric statements.